Welcome to CRG America
2011 has flown by, I remember writing these newsletters back in the late winter and early spring. I will be touching on a lot of topics if anyone wants more information regarding any of them, please call or email Dave or myself.
Fourth World Championship for CRG and Thonon
The combination of Jonothon Thonon and CRG has resulted in yet another FIA-CIK KZ1 World Championship. Thonon was not the only CRG driver to bring home the trophies. Six other CRG drivers scored podium finishes.
More evidence that the 2012 CRG chassis's are the ones to beat!
For more details: http://www.kartcrg-racingteam.com/en/news/fourth-world-title-for-thonon-and-crg-in-kz1
Trent Hindman wins TEAM USA Scholarship!
In open wheel racing, just look at the names of previous winners of the TEAM USA Scholarships, Long, Vasser, Lally, Almendinger and now the latest up and comer CRG America driver Trent Hindman. Trent travels to the United Kingdom to race in the 2011 Formula Ford Festival. Trent has been racing Formula Fords in Canada this year and is ready to take on the Brits at their own game! Good Luck Trent!!
Supernats, Daytona, Florida Winter Tour
For those of us in the Northeast racing does not have to end just because it gets cold or if there is snow on the ground.......we just go where it is WARM!
Las Vegas in November for Supernats, North America's Premier Kart Race! Kart Racing right on the Vegas Strip.
WKA Manufacturers Cup Race just after Christmas and just before New Years at Daytona International Speedway! With 600 entries racing on the kart track inside the Speedway and the dirt track outside the speedway, karters take over Daytona. That is why they call it Kartweek.
Then in January, February and March it is the Florida Winter Tour! Take some of the best karters from the U.S. and add to that some of the best from Canada, then throw in racers from South of the Equator and you have some of the most exciting and competitive racing on the planet.
CRG America will be attending all of these races and have arrive and drive programs available and well as transportation services to these events. If you have any interest in racing any of these events, please call Mark or Dave.
North East Rotax Regional Series and North East Shifter Kart Series at NJMP
Next weekend October 21, 22 and 23 are the last race weekend for the 2011 North East Rotax and the North East Shifter Series. See below for the entry form for this event, get them in as soon as you can.
RMAX/ N.E. Shifter Tentative Schedule
F1 Outdoors 150
Yes, it is just around the corner. there was a little confusion so we are going to go over the basic information.
150 laps of the Grand Prix track, not the big track. Dave and I further discussed the option of the big track, but 150 miles of driving may be a bit much no matter how good shape you are in.
1 driver, 1 kart, 1 set of Mojo D2 tires.
At the end of the race drivers must make Rotax weights for that class.
Since we are using Rotax rules, Rotax FR125 engines are the only engines to be used in this event.
No on board chain lubrication systems.
Entree fee is 175.00
Sportsman classes have the same rules except that there is more than one driver and we will equalize the weights of the drivers prior to the race.
This year there has been a little side competition, Lori Sarnecki vs George Vorralis in a barbecue cook off!! The loser has to do the chicken dance down the front straight!! This will be interesting.
CRG America's Excellent Adventure
We got some preliminary numbers for the trip to CRG and the Winter Cup Race.
From Boston, to Milan, car rental, hotel and return back to Boston, approx $2000.00 per person. Meals are not included. This includes tours of both CRG and Maxter. This will be the ultimate experience for anyone that enjoys kart racing. As soon as the dates of the Winter Cup Race are announced, we will see if there are any conflicts and then start accepting deposits. We would need at least 8 people to commit to going to Italy to make this happen.
NJMP Racing School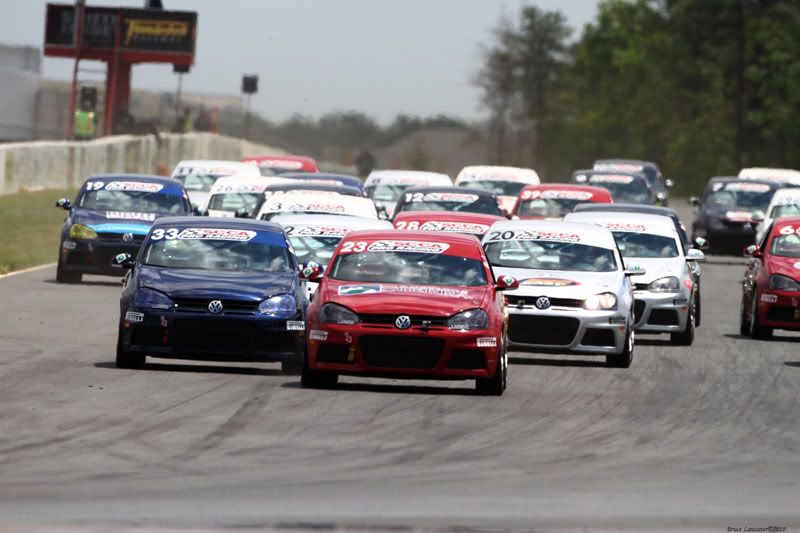 What is it like to race a real race car? With slick tires, high performance racing engines and suspensions. In the rain with speeds approaching 100 miles per hour, you have to ask yourself is this car going to turn? Is this car going to stop?
You can find this all out at NJMP Racing School, check it out:
Featured Article

WKA Manufacturers Cup 2011
New Castle Motorsports Park was the last stop for the last Man Cup of the year and CRG America brought out Arie Ouimet, Thomas Appleton and Cabot Bigham to compete. For Ouimet this was important, the TAG2 National Championship was on the line. Arie was just a hand full of points behind the points leader so that made this race pivotal.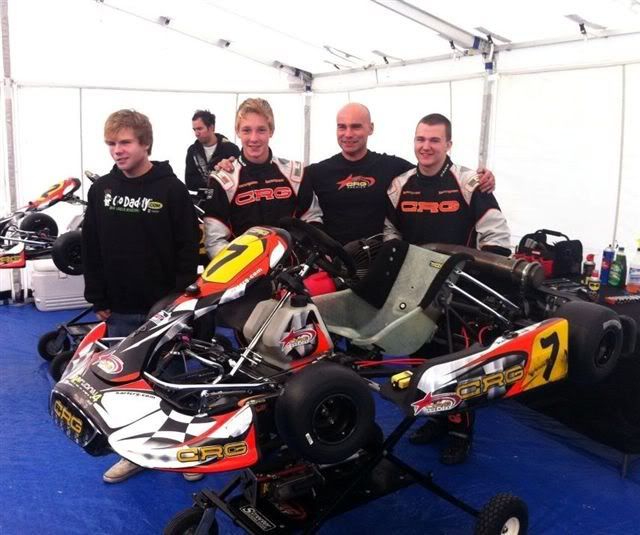 Also running TAG1 and 2 and the Leopard class was Thomas Appleton. Thomas made the jump this year to the Man Cup series. This was Appleton's first trip to New Castle, he enjoyed the speed of that is generated down the straight and then the challenge of maintaining that speed through out the rest of the track. Thomas competed in 3 Manufacturers Cup races that resulted in three top twenty finishing positions in the Man Cup points. Thomas is already planning for the 2012 season.
Another new driver to the Manufacturer Cup Series was junior driver Cabot Bigham. Cabot, has only driven Rotax Junior made an attempt at both the KPV and Yamaha classes. The transition from the higher hp Rotax to the KPV and Yamaha classes was quite challenging and Cabot never gave up. Then add to the new tracks, Cabot did very well considering his limited experience.
For Arie, this Grand National week
end races were building blocks for his attempt at the TAG2 National Championship. TAG1 and Leopard classes on Saturday saw good qualifying efforts and positive prefinal runs and 2 top ten finishes. On Sunday Arie was ready for TAG2, strong qualifying saw Arie start the prefinal in the top 5 and then finish in 3rd. The TAG2 final was a very close race, Ouimet got up to second place but ultimately finished 4th, not good enough for the National Championship, but it was good enough to maintain second place in the points championship. Arie's performances in this years Manufacturers Cup series resulted in 3 top 5 finishes in the national points standings for the CRG driver.
Arie, Thomas and Cabot will all be back for the 2012 season along with a number of other drivers from the New England area
The 2012 CRG Chassis's are in stock and ready for delivery.
Road Rebels, Road Rebel 125's, Blackstars and the updated KT1 can be shipped today.
Call your local CRG dealer!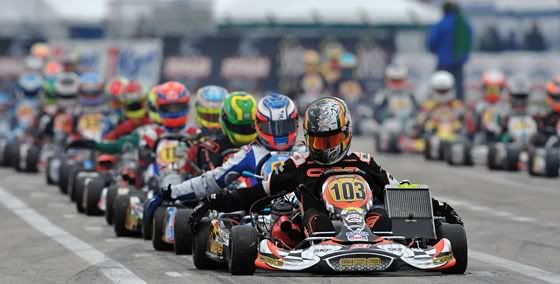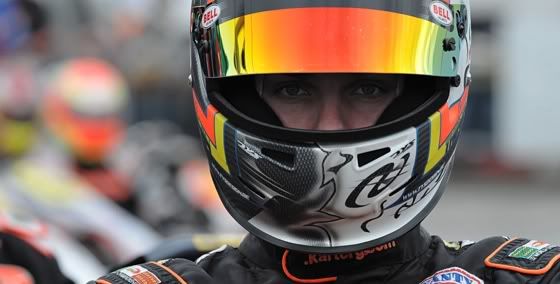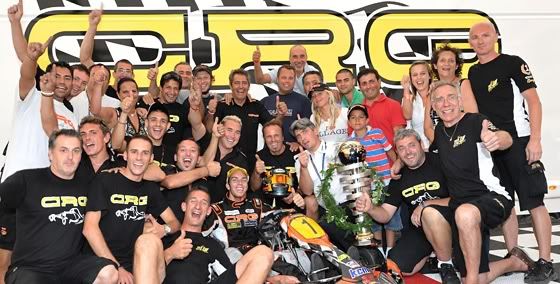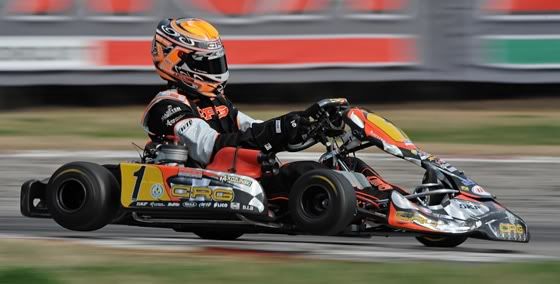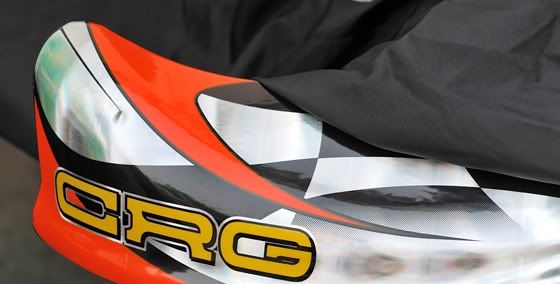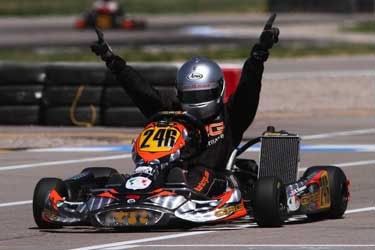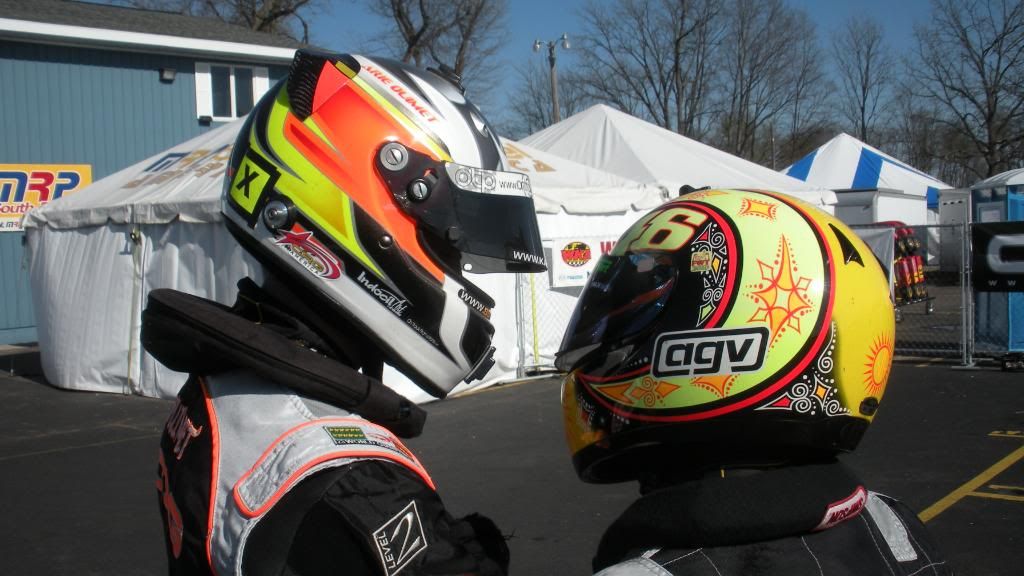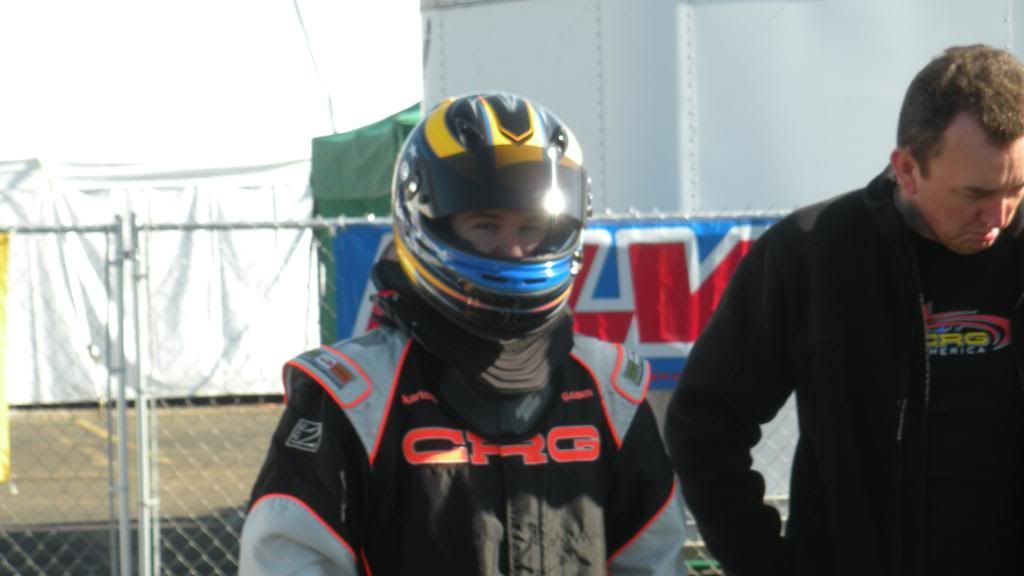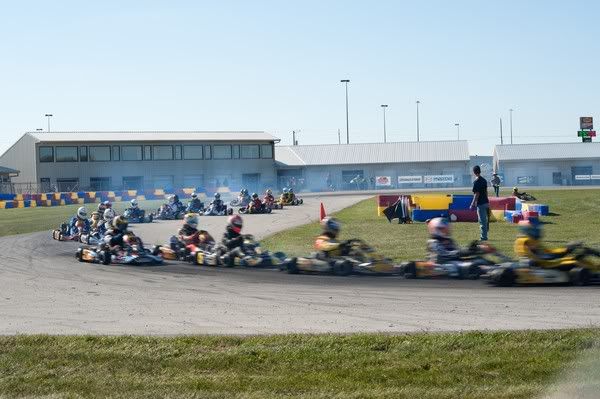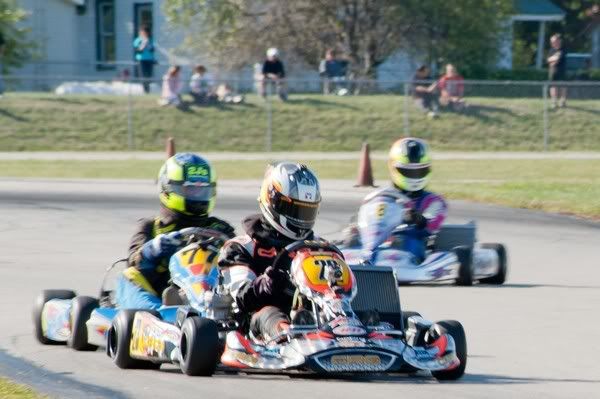 NCMP Photo's courtsey Tracey Young Photography