We can start calling her "3 Time". Alex Gamache won the 3rd annual competition karting endurance race that was held at F1 Outdoors on November 6th 2011.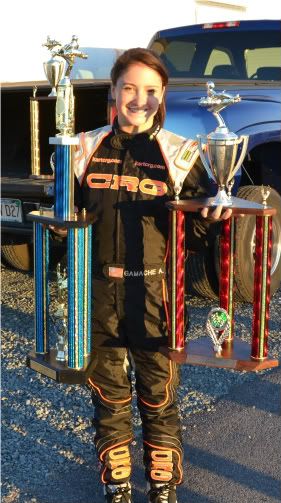 Alex with the help of her father Greg and Nick Rivellini executed perfect race stategy with just one pit stop for the entire 150 lap race. The strategy was to stay near the front and stay out of trouble. This plan worked for the young driver as she kept moving up the time sheets eventually putting herself in a position to make a run for the win. As Alex was catching the leader for what looked to be close finish bad luck struck race leader Ricardo Nunez. A worn sprocket brought Ricardo's day to an end, leaving the quickly gaining Alex the lead and eventually the overall and class win.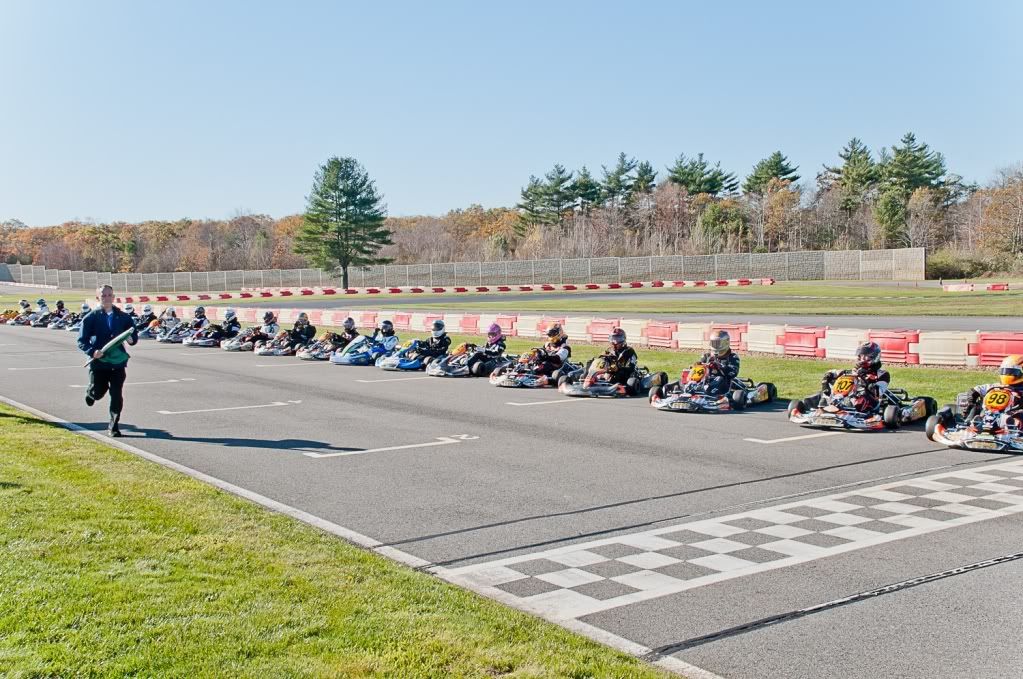 The Rotax Senior winner and overall 2nd place finisher went to Robert Young. Robert was a consistant front runner for the event but a slow second pit stop kept him from challenging for the overall win. Roberts never give up attitude shown through as he had to be pushed to start his kart exiting the pits on his second stop because his clutch failed.
Rotax Masters was won by Steve Sarnecki. Of all the Masters drivers, Sarnecki came of the track looking like he could have run another complete race. His in season training definately paid off.
The Sportsman class was won by the duo of Charley Doherty and Alex Vorrallis. This pair was the most constant of the sportsman competitors and in this case consistancy was the winning combination.
For all the people that have been waiting with anticipation for the results of the F1 Outdoors Iron Chef award is........
For Traditional Track food......Lori Sarnecki
For Non Traditional Track food.....George Vorrallis